Whangarei EV EXPO - August 20th, 2022
Among the broccoli, avocadoes and pesto there were several EVs on display at the Whangarei Farmers Market on Saturday the 20th of August 2022.
Joe Camuso,Rivers and Natural Hazards Manager for the Northland Regional Council organised some of the newer EVs to be on display for marketeers to appraise as they selected their weekly vegetables.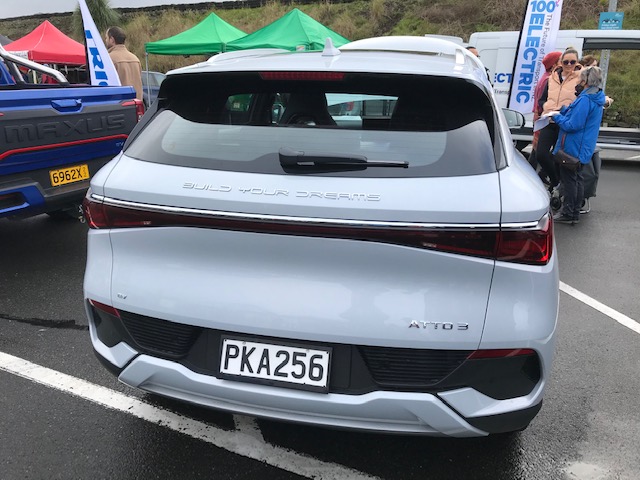 For the passenger market the BYD (Build Your Dreams) Atto 3 attracted a huge amount of interest; driven up from Auckland by James Cozens of ChargeNet this car turned many heads, despite being parked alongside the latest Tesla vehicle, the much anticipated Model Y. This is a roomy SUV style vehicle with many features, including a rotating central screen - portrait or landscape, you choose!
But at a Farmers Market there had to be some eye-candy for the agricultural sector - and here the LDV T60 double cab ute provided it in spades.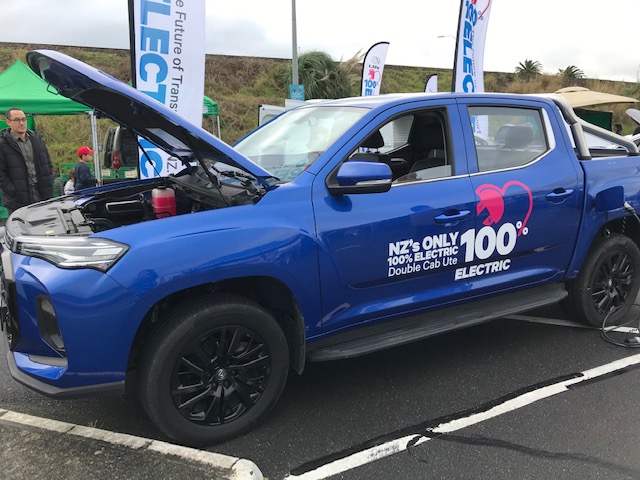 LDV also showcased their two electric commercial delivery/cargo vehicles - the e Deliver 3 and the larger e Deliver 9 both of which would attract the full EV rebate of $8,625.00.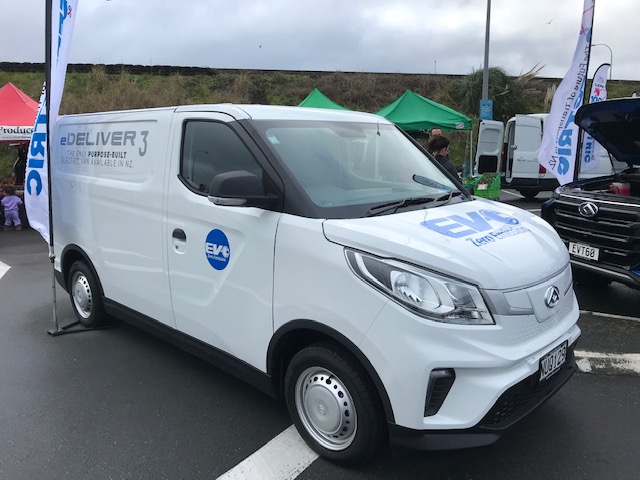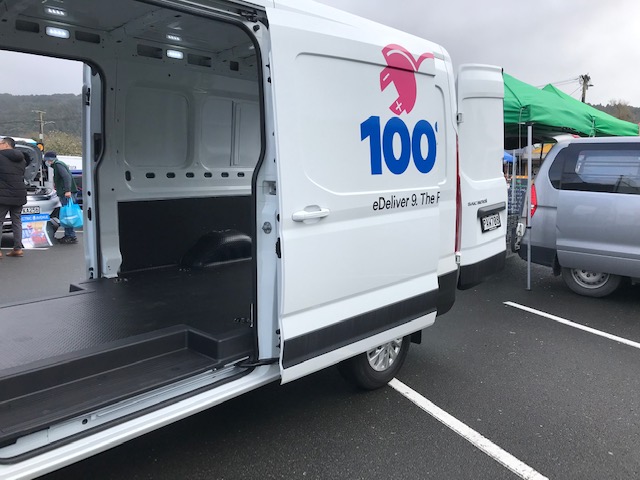 Several of the 'old' EV hands, for instance Russell from Northpower and Margaret Baker, who were attending the event delighted in chatting to the market attendees about their particular EV experiences, which helps to get potential purchasers across the line and into an EV! One attendee was awaiting delivery of her BYD Atto 3 shortly, an upgrade from a Hyundai Ioniq, and she was a perfect hostess demonstrating the BYD's features! Thanks Mel!
The Tesla, of course, attracted its fair share of the attention - the Model Y is selling very well in NZ to both new and previous EV owners, if the number of Model 3's on sale on TradeMe is anything to go by!
This was a great EV Expo, despite the drizzle that finally set in.