International Drive Electric Week, which falls in September every year, is a worldwide celebration to heighten awareness of today's widespread availability of electric vehicles and to highlight the benefits of both all-electric and plug-in hybrid-electric vehicles.
They are fun to drive, are less expensive and more convenient to fuel than petrol/diesel vehicles, are better for the environment, promote local jobs, and reduce our dependence on foreign oil.

Are you considering going electric? Come talk to owners who have successfully done so.
Started in 2011 as National Plug-in Day in the United States the simple idea was to hold simultaneous events across the country on the same day; by popular demand it was expanded to an entire week of events and the name was changed to emphasize the thing we all want to do: drive electric. New Zealand participated in 2015 with one or two events but in 2016 it was expanded to over 20 New Zealand based events. So we decided to call it International Drive Electric week to more accurately represent its coverage and importance.
In 2016 The Better NZ Trust assisted with over 50 events in New Zealand -the largest number for any country outside of the US. In 2017 the week was kicked off with the EV World, the first of its kind in NZ.
Want to organize or help with an event? Contact info@betternz.org and volunteer to help!
Contact us directly for national sponsorship opportunities.
---
Each event is led by local EV champions/advocates and typically includes some combination of EV parades, ride-and-drives, press conferences, award ceremonies, informational booths, and more. The Better NZ Trust serves as the co-ordinator providing support to the events throughout the country. We are pleased to partner with the many other organizations and individuals working to bring International Drive Electric Week to communities across the country.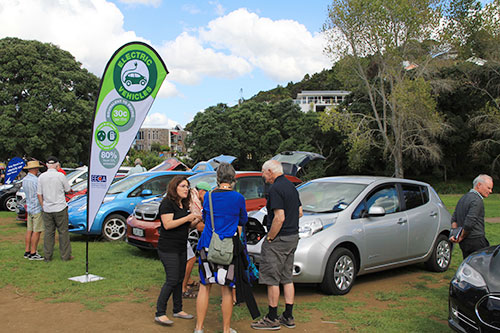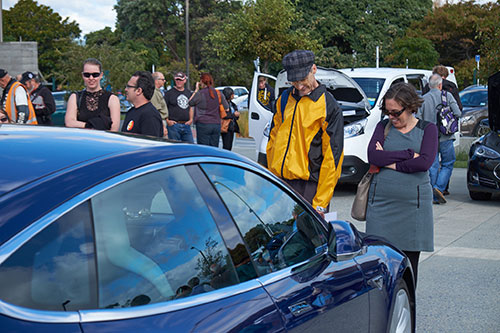 International Drive Electric Week History

Learn more about the original Drive Electric week from their history page.
International Drive Electric Week is organised in New Zealand by The Better NZ Trust which promotes the uptake of electric vehicles in New Zealand. EVs take advantage of New Zealand's renewable electricity and when driven in New Zealand they create 80%+ fewer CO2-eq emissions than a petrol or diesel car, and 60% few CO2-eq emissions over the vehicles lifetime when driven in from cradle to grave."