Lincoln Rd EV Meet - 9th October 2022
What an amazing range of EVs and owners turned up at this meet!
Held at the carpark of Auckland Radiology in Lincoln Rd, Henderson (thank you AR, Ari McGregor and Infratil) we managed to fill the carpark and did a little overflow parking around the corner!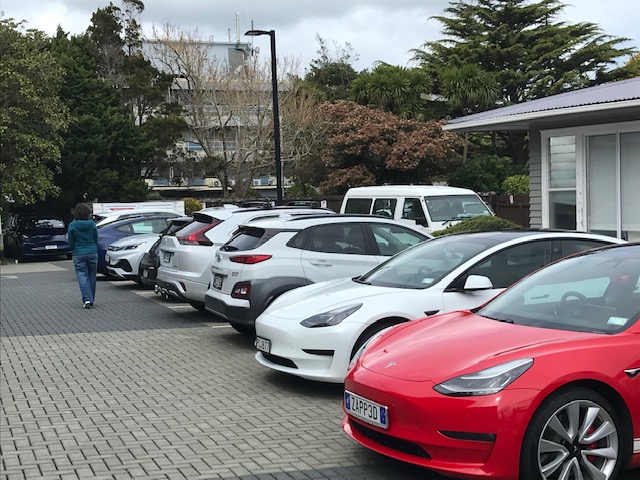 This was the EV line-up
5 Atto 3 from BYD – the turquoise colour was my favourite
3 Kona
A Nissan e-NV200 of 1st Class Gardens – demonstrating the commercial capabilities of such a van
3 Tesla Model Y – one demonstrating the towing capacity of the vehicle courtesy of Mark Buckingham – the towbar king
More Model 3's than I could count
An Ioniq 5 – courtesy of the Nicholls who drove up from Hamilton
A Leaf
Mercedes EQV 7 seater van – brought by Richard from EVsandbeyond
What is always special about these meet-ups is that new connections are made between new and long-time owners - and education runs both ways! Some caps, t-shirts and sunshades were handed out, as well as Etiquette Guides which the Trust encourages all EV drivers to keep in their car – for those interesting conversations at chargers!
I think the Atto drew the most inspections, as many there had not actually seen one in the flesh, and the Atto drivers were only too pleased to show off their vehicles! Everyone was impressed by the design of this Chinese made EV – and I am sure there will be many more to come!
The 1st Class Garden e-NV200 was a delight to investigate – not only is it a fossil fuel free transport van for the gardeners and their equipment, it has been customised to include another battery, taking power from a solar panel on the roof, which in turn re-charges the battery packs for all the gardening tools, including the lawn mower!
The Mercedes is a new addition to the EV selection – and this is a top-class premium 'mini-van' which would suit hotels as a shuttle service – and although not cheap by any means, like taxis which run all day, every day, one of these beauties would save both fuel costs and emissions. An 8-seater option is also available. I was impressed by the luggage space, which a shuttle needs!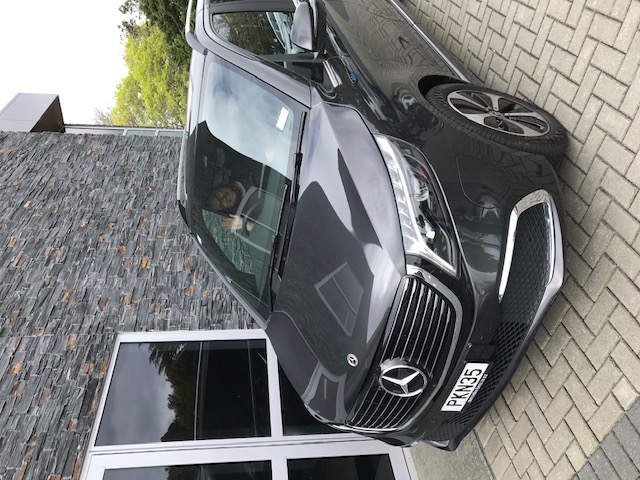 Vikram from Earthnet brought along 2 residential charging solutions for people to inspect – the Smappee and Circontrol EV charging options.
We were pleased to welcome Basil Issa from ECCA in one of the Atto cars – and hope that the Trust can be of help to ECCA and the GenLess campaign in the future.