EV Rentals are easy as - Sean's experience!
Several years ago EV drivers fitted into only a small number of categories. The largest probably either a fanatical enthusiast or devout greenie.
And you would never find one available through a rental company. Those days are gone, people from any group you may think of, except the diehard petrol heads, of course, are likely to be EV owners.
If you are used to driving an EV, it is highly likely you would be looking for one to rent to get around on holiday. Who wants to go back to expensive to run, noisy vibrating vehicles after you have had an EV any period of time.
My partner and I recently returned from a week in Queenstown. We had a few activities that took us out of town so we sought a rental car for a couple of days. It turned out to be pretty easy to find an EV to hire. Just another selection on a number of car rental companies websites.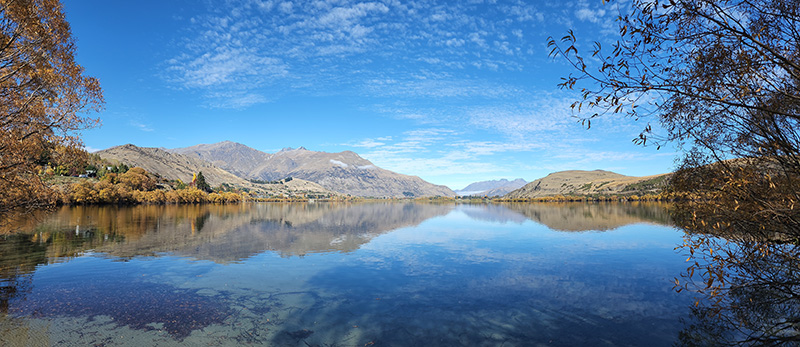 For this trip, I chose a Polestar 2. It was my current favourite and I figured it would be great to drive one for a couple of days. This is not a review of the car by any means. Just a short recount of the process and the drive.
As I mentioned the booking process was easy to do online. The Polestar was rented by SIXT. The only hassle I had was changing the booking when our arrangements kept getting moved about. Covid has hit the tourism industry heavily in Queenstown. Staff shortages and isolations mean many companies are closed for part of the week. When the website change failed an operator quickly adjusted the days we had the hire for so great service from SIXT.
I did receive a call from SIXT two days prior to the pickup. There was some damage to the car windscreen and they wanted to upgrade us to a Mercedes SUV. I was clear that the point was to get an EV so that option would not be acceptable. "Oh well we rush the fix then!" was the reply. "That's great, thank you." was my reply. No problem.
We picked the car up from Queenstown airport. There are no chargers in the rental parking area so there is a requirement to return the car with 80% state of charge. There is a charger 5 minutes from the Airport, and another in Queenstown so this is no problem.
Being an experienced EV owner I was curious what extra information we would be given when picking up an EV rather than a petrol vehicle. Everyone with a license is used to filling up with petrol or diesel. Provided you use the correct one it is a well-known process. My expectation was low, and I was not let down. Perhaps SIXT assumes anyone renting an EV knows what they are getting. I hope this changes so that people can rent an EV as a new experience. It would not take much to ask a few questions and tell us about Plugshare and ChargeNet. [The Polestar does have a list of chargers built into the maps. So it is pretty easy to select one to route to]
The next thing I asked was about a charging cable. I was perhaps too vague when I asked if there was a Type 2 cable with the car. I was told there was with an enthusiastic nod. I knew my hotel had a [Type 2 AC] charger in the parking lot and being used to charging when I sleep I wanted to continue that little luxury. Alas, there was not one. Only the standard 3-pin plug. Oh well, the hotel had some external 3-pin plugs and that was plenty to charge the car after our first days adventures. Logically it is cheaper for the hotel to carry a Type 2 to Type 2 cable, rather than one for every car. But I did suggest to SIXT that it would be good for them to put one in each car.
The Polestar was very nice to drive. It has heaps of regen when you select the highest setting. I prefer this option and choose to adjust my descent and braking with the accelerator pedal. My partner has not switched to an EV yet and the heavy regen took a bit of getting used to. If I was not pushing her to learn quickly I could have switched the regen down a little. But it was more fun to watch the learning process.
Polestar has chosen Android Auto for the control software in the Polestar 2. This has many advantages including the in-built google maps. You can search for any business name or street as you would on your phone and the car navigation can look up the address and find the most efficient route. I was quite impressed with the range calculations that are added to Android Auto. We arrived at the destination with almost exactly the battery % predicted before we left. As I mentioned above there is a button to search for nearby charging stations. When the list appears you simply pick one and the car sets up a route to take you there. Easy as.
Whilst there are dedicated screens for car settings and functions like radio, the home page layout is quite similar to an Android tablet. You have a list of apps and can download more from the Google Playstore. If you log on with your Gmail account your phone history will appear on the navigation screen as well. Neat.
I have read a few companies opting for Android Auto. I guess it is like skinning a phone OS. The basic operating system gets maintained and improved by a central team and the OEM adds the custom features to match the car. It will be good to watch this develop. [Note: This software is running in the car so it is different to plugging a phone in and running Carplay or Android Auto from that. You don't need a phone connected to use the features].
Polestar has implemented a birdseye view which makes parking pretty easy. My own vehicle does not have this so that was fun to use. Just like any car I expect it takes a short while to learn the tolerances.
Along with getting used to the increased regen, the Polestar accelerator mapping is quite different from my own car. I think it is suited to a more normal driver and in line with maximising battery life. Basically, it is very subtle when you first press the pedal and if you want to go fast you need to push it quite hard. Very handy for parking adjustments and getting the most range so a good thing overall.
Driving the Polestar is similar to most EVs and new vehicles. It handles well and pulls away from ICE cars on the Crown range, the main beams were bright and the cruise control worked as you would expect. A very capable car with decent boot space.
The only thing that might annoy a non EV owner is planning the charge before you drop the car off. With some experience, I was able to predict how much time I needed. A new user may underestimate this and I might suggest keeping the car topped up if you can so the last charge is quicker. We had been out driving and needed 30 minutes to get over 80%.