EV Meet-up at Polestar
The latest EV Meet-up of the BNZT was held on Thursday night 29th September 2022 at the Polestar dealership on the Great South Road, hosted by Bruce Fowler the Brand Manager.
Firstly I have to congratulate Polestar on the most beautiful showroom design I have ever seen for a vehicle dealership. A sleek bank of drawers and cabinets displayed elements of the car to amazing effect, a mezzanine floor hid the desks and staff and the main floor had just 2 vehicles and specification boards. Secondly, the buffet nibbles table was out-of-this-world – I think even Peter Gordon would have been impressed!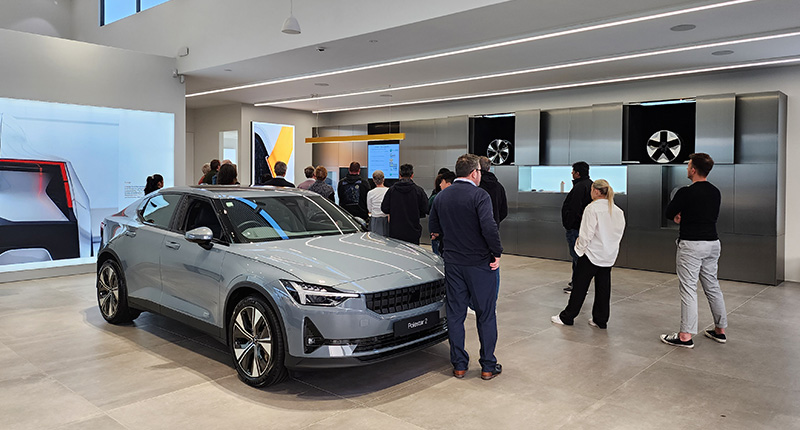 The attendees were a good mix of BNZT stalwarts and new Polestar owners, but other EV brands of new attendees were also on show – A Peugeot e-208, a Tesla Model Y and a BMW IX to name three! We were a group of about 25, so it was easy to move around and chat.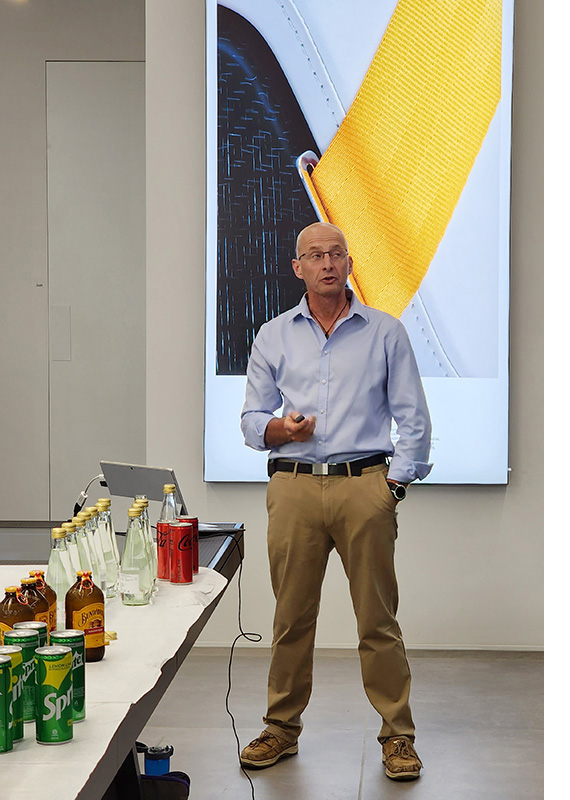 The highlight of the evening was a talk by Christian Stimson of Stimson Marine Design & Naval Architecture, who was a major contributor to the design of the 19 metre East by West electric ferry, named Ika Rere, that runs across Wellington Harbour. Previously I had heard from Liz Yeaman at Retyna about the charging infrastructure required at Queen's Wharf to charge the ferry – initially a 1 mW facility was envisaged but supply constraints reduced that to 300 kW. Nevertheless after a 25 minute journey from Queen's Wharf to Day's Bay and a 25 minute return trip at 20 knots the catamaran needs a 30 minute charge. Able to transport 132 passengers it forms part of a 3 ferry fleet currently, the other 2 still traditional diesel with a third less passenger capacity. Christian described to us the complexity of designing a dual hull ferry requiring 5 tons of battery, that could not be any heavier than a traditional aluminium hull designed, diesel consuming vessel! Not only did they achieve that, by utilising carbon fibre the running costs are roughly a third of its diesel counterpart, and will not require major structural replacement in 10 years as an aluminium hulled vessel would.
Christian drives a sign-written Polestar, which was displayed outside in the parking area. As he said 'you can hardly drive a diesel vehicle whilst designing an electric ferry' – and he just loves his EV!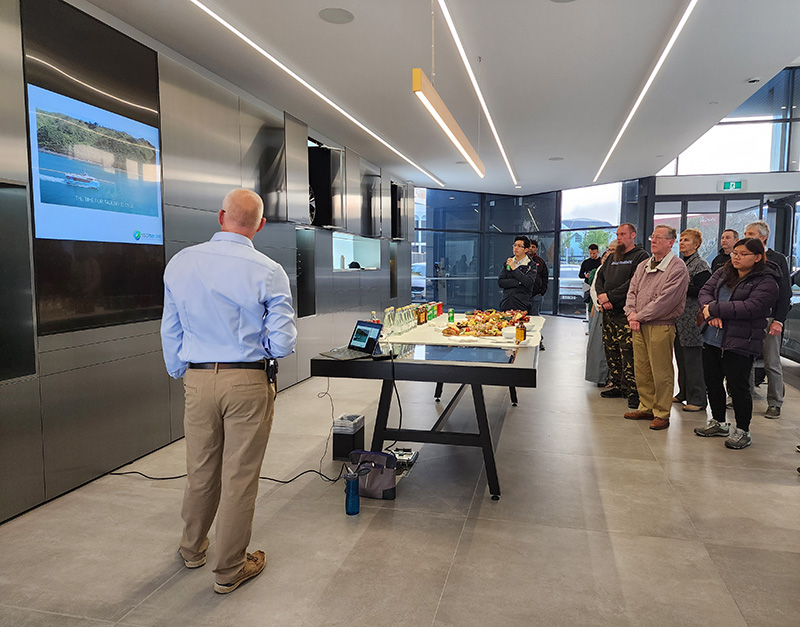 Our next meetup is October the 9th at Lincoln Road. https://www.leadingthecharge.org.nz/lincoln_road_meetup_20221009